Marty Kind
CEO
Marty started his first online venture in 2003, an ecommerce store that ended his need for a boss.  With a keen eye for the metrics of digital marketing and sales conversion, he often signs birthday cards with his personal motto, 'the numbers never lie'.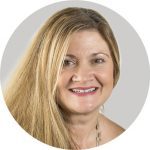 Kate Sparsi
CXO
A successful online retailer herself, Kate is in charge of the customer success team that supports, encourages, coaches, and prods clients to ever greater success.  Kate consistently wins the prize for 'longest hair' on the team.
Jon Doel
COO
Jon's extensive and varied background is in management of sales and operations, so his raison d'etre at ResultSmith is to keep things running so smoothly that people often ask him why he's here.  Jon is a past winner of our 'Mr. Dapper' award.